West Palm Beach Summer Boat Show
​
West Palm Beach, Florida – West Palm Beach Summer Boat

South Florida Fairgrounds Expo Center *June 25-27, 2021

Showcasing powerboats up to 40' including center consoles, walkarounds, cruisers, deck boats, pontoons, bass, personal watercraft, and accessories. Insurance and financing will be available on-site; trades are accepted. Show hours are Friday 12 pm to 6 pm, Saturday 11 am to 6 pm, Sunday 10 am to 5 pm. Admission for adults is $10. Children 16 and under Admission and Free Parking.
​
Public used Boat, Vehicle, and Equipment Auction – Public used boat, vehicle, and equipment auction on Sunday, June 27th, 2021. Auction preview hosted on Saturday, June 26th, 2021. Entrance to the public auction is the side gate (outside Expo west, south). "We expect over 200 items ... including boats, RV's, trailers, motorcycles, golf carts, and more!" says Anthony Cerrito with Fields Auction. For more information, please visit www.fieldsauction.net.
​
Getting to the West Palm Show
GETTING TO WEST PALM BEACH BOAT SHOW
Directions
TBA
Parking
Complimentary parking will be available on location.
FAQS for Consumers West Palm
FAQS FOR CONSUMERS AT WEST PALM BEACH BOAT SHOW
How much is admission? Tickets are $10 for adults. Children 16 and under are free.
Where is the boat show located? The show is located at the South Florida Fairgrounds. Click here for directions.
Where can tickets be purchased? Tickets are available for purchase at the door.
What are the show hours? Show hours are Friday 12pm to 7pm, Saturday 11am to 7pm and Sunday 10am to 5pm.
Where should I park and what are the costs? Complimentary parking will be available on location.
West Palm Exhibitors List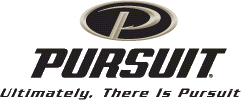 SITE MAP I PRESS I PRIVACY POLICY
STAY IN TOUCH!
Would you like more information about South Florida Boat Shows? Please send your questions and comments via the form below. Thank you and have a great day!
PROFESSIONAL SHOW MANAGEMENT
351 South Cypress Road Suite 210H
Pompano Beach, Florida 33060
Phone 954 946 6164
Copyright South Florida Boat Show. All rights reserved.
ABOUT PROFESSIONAL SHOW MANAGEMENT
Professional Show Management is an industry leader in the production of consumer Home and Garden Shows, consumer Boat Shows and Health and Wellness Events in South Florida. Whether you are an exhibitor or a consumer, you will appreciate the difference Professional Show Management brings to the table. Top name exhibitors, educational seminars and featured giveaways are just a few of the things that set us apart from other trade shows. Come and get inspired for your business or home and you'll understand why we are one of the premier producers of consumer trade shows on the market!
#BOATSHOW
for west palm exhibitors